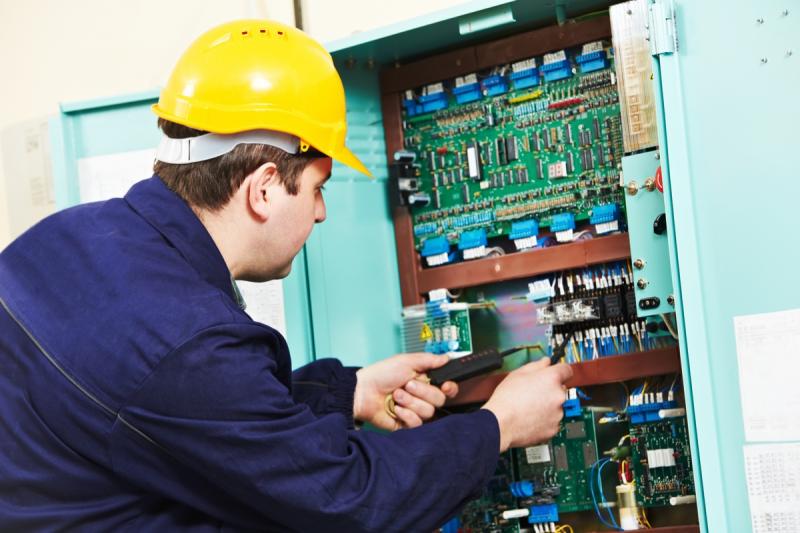 Commercial Electrician Services
At RS Andrews, we are dedicated to providing business owners the highest quality Atlanta commercial electrical work. We perform a wide variety commercial electrical work, including work on new construction, building remodels, finish outs, and electrical system upgrades.
The licensed electricians at RS Andrews are experienced to handle all of your commercial electrical needs. Whether you are opening a new business or remodeling your building, our knowledgable, experienced Atlanta electricians can provide your business with an exceptional level of quality service.

RS Andrews is your choice for a professional Atlanta commercial electrician. We offer fast, quality electrical work to local business, including the following services:
Power Restoration
Repair & Troubleshooting
Surge Suppression
Commercial Lighting
Meter Bases
Business Safety Checks
Ballast Replacement
New Circuit Installation
Code Violation Repairs
Security System Wiring
And Much More!
Contact us today at 770-796-3264 to receive an estimate for your Atlanta commercial electrical project!